View our
full menu
on your smartphone
With its laid-back atmosphere and large-screen TVs, Mainstay Tavern in Sheraton Sand Key Resort is an ideal location to catch up with friends for happy hour or network with colleagues while on business trips. Our Clearwater Beach bar houses a large selection of wines and craft beers.
YOUR NEIGHBORHOOD
INSTITUTION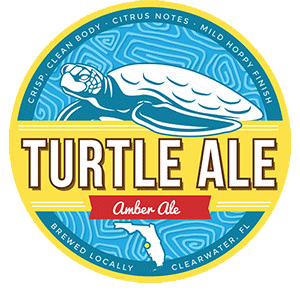 Turtle Ale, which was created for Sheraton Sand Key in collaboration with Pair O' Dice Brewing Company in Clearwater.
The dark caramel-colored amber ale, with its crisp, clean body, citrus notes and mild, hoppy finish is just that beer.
Turtle Ale is currently only available at the Sheraton in both the Mainstay Tavern and outside at the Turtle Bar, so if you want to taste this unique summer ale, you'll have to make your way down to Clearwater Beach.